FREE CLARITY CALL FOR PEOPLE WHO WANT ABUNDANCE AND PERSONAL FREEDOM IN 2018
DISCOVER IN ONLY 30 MINS ON A CLARITY CALL WITH LISA-MAREE HOW TO STEP OUT OF WHAT HOLDS YOU BACK AND INTO A LIFE OF CREATIVITY, FREEDOM & ABUNDANCE

Get clear on your direction for the upcoming year.

Step out of where you are now into where you want to be.

Discover what you're here for and allow me to support you to be paid well doing what you love.

Together we can overcome what stops you from having the life you want and what keeps you from having the success, abundance and freedom to do what you want.
How do you get started? Schedule a time to speak with me by booking a Complimentary Clarity Call, click on the button to the right, to make your booking.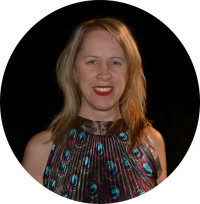 Through coaching, art therapy, educating and business Lisa-Maree has worked with many people to help them overcome blocks to success.  And today, they are creating freedom and abundance in their lives.
For Current Clients Working with Lisa-Maree to Book an Appointment Select from the following:
To book your appointment, CLICK on the BUTTON below and you will be taken to an appointment calendar where you can choose a time that suits you.
PRIVATE 1 ON 1 COACHING
My 1 on 1 Transformational Coaching experience is inspirational, creative, fun and based on creating results.  It will radically transform your life and business.
Select a service and schedule your appointment.
TRANSFORMATIONAL COACHING
1 on 1 Coaching l 30 mins Complimentary CLARITY Call.
1 on 1 Coaching l Allow 90 mins for the FIRST session.
1 on 1 Coaching l POWER HOUR – 60 mins for a REGULAR session.
1 on 1 Coaching l DEEP DIVE – Allow 90 mins for an EXTENDED Session.
1 on 1 Coaching l DEEPER DIVE – Allow 120 mins for an EXTENDED Session.
TRANSPERSONAL ART THERAPY
Art Therapy l 60 mins for a REGULAR session.
Art Therapy l Allow 90 mins for an EXTENDED Session.
My full Commitment to You ~  I  Will  Bring Only the VERY BEST OF ME.
My passion, knowledge and expertise ~ Always in authenticity & love.
Praise from my lovely clients
I've had the privilege and pleasure to work with Lisa-Maree as my Creativity Coach for the past six months.  My business is now thriving with more quality clients and projects I'm passionate about.
Annie, Sydney, Australia
Lisa-Maree offered me an Introductory Discovery session to see what Coaching was all about… and how it would fit with my path.  Lisa-Maree has helped me to learn more about myself, to question the life I was leading and dare to believe my dreams are attainable.  My life has changed in ways I never thought possible.
– Kara, Brisbane, Australia
It quickly became very clear to me that Lisa-Maree was exactly the right person for helping me to work on my creativity. She has also given me a road map and shown me tools for continuing the work we have done together into the future.
John Bellamy, Sydney, Australia