1 ON 1 COACHING is a process that helps you to reconnect with the important things in your life.  If your life is out of balance, you have career concerns, you are facing overwhelm, or internal blocks, perhaps you are experiencing relationship issues, lacking in self-esteem, or you may have spiritual concerns, then, working with me will help you re-connect to what you really want to have in your life.
By working with a Coach you will discover that the answers are inside you after all.  Changes will start to take place in your life, you will notice synchronistic events start to unfold and life will offer you opportunities you had not thought possible.
We are all born Creative! That's a fact, however, creativity is not necessarily about making art, it can also mean making creative changes that bring more pleasure to your everyday life.
I help my clients get clear on what it is they want, we start by initiating a deep clearing and clarification process where you will be inspired to make a deep commitment to yourself.  Next, you will begin to take action, value your own unique gifts and how you can express them in the world.  This creates a snowball effect where your dreams, goals and wishes start to be realised.
1 on 1 Coaching sessions are for up to one hour and can be done by phone, or by skype.  Experience for yourself how 1 on 1 Coaching can help you by beginning with a Complimentary Discovery Call.    Schedule a time to speak with me, click on the button to the right and fill in your details..
HOW I CAN ASSIST YOU
Mentoring + Coaching for Business.
Leadership + Sales Skills.
Turn yourself into a Money Magnet.
Unlock Your Personal Power.
Assertiveness + personal boundaries.
Create work + life balance + through powerful self-care tools.
Magnetise + Infuse your life with passion.
HOW DO YOU GET STARTED?

Get clear on your direction for your life.

Step out of where you are now into where you want to be.

Discover what you're here for and allow me to support you to get paid doing what you love.

Together we can overcome what stops you from having the life you want and what keeps you from having success, abundance and the freedom to do what you want.
How do you get started?  Apply now, schedule a time to speak with me by clicking on the button to the right.
FOR INTERNATIONAL CLIENTS
Do you live Overseas?  Wondering if you could have 1 on 1 Coaching in your life to make those much needed changes?  The good news is 1 on 1 Coaching is available for you, by skype.  Fill out your details and schedule a call with me.
---
PLEASE NOTE :  There is limited space available for my private consultations.  Reserve your spot now, by filling in your details oppositie to book your Complimentary Discovery Call.  We'll schedule a session and answer all of your questions!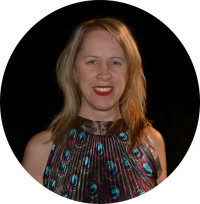 BOOK YOUR COMPLIMENTARY DISCOVERY CALL NOW